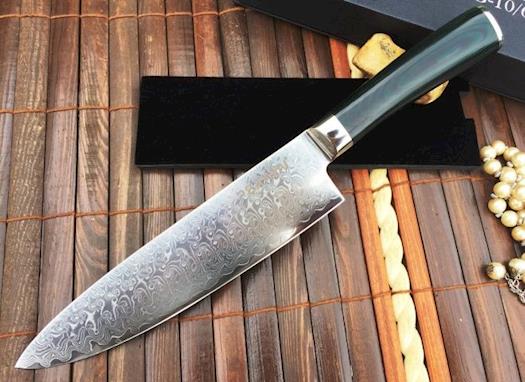 Other Blogs Posted By:
Perkin Knives UK
Imagine you are out on a camp and lose your pack containing tent, phone, clothes, food and sleeping bag. Fortunately, all you have is your survival kit. Well, without the survival tool kit your life may come to a standstill. It might take you a day or two to reach your destination. You begin to make a camp with your survival knife as evening approaches. You cut the wood required to start the fire to keep it on all through the night. Then you realise that the knife you carried is of poor quality and not functioning as it should have. Choosing the right knife is quite a daunting task especially when you have endless options.
An appropriate knife makes a world of difference
Will bushcraft axes serve best? Which is more useful, a fixed knife or a folding one? Are you looking for a smooth or serrated, carbon steel or stainless steel, or short or long blade? Should you have purchased multiple survival knives? Read on to know the uses of survival knives when you are lost in the wilderness and the importance of choosing the right type of blade.
Go through the features carefully
A survival knife can carve fish hooks, spears, and parts of animal traps. It helps to avoid using your hands while eating too. If you have a shiny knife, it can probably be used to indicate distress. Avoid buying knives that come with hollow handles to store other items as they are not strong enough. Also, when you lose it, you will be out of many other things besides a knife. The best way is to keep other survival items in a separate kit.
A spare knife does come handy
There is no harm in carrying a spare knife and one can consider a folding one too. It works as an all-purpose tool for tasks such as skinning and slicing. When the actual knife is lost, the spare one comes handy to an extent although it cannot fully replace the main knife. However, the blades may not be so reliable and can lead to the risk of injuring your fingers due to its locking concept.
Safety tips
A survival knife undoubtedly saves you from danger but at the same time may harm you if you don't use it carefully. The key is to keep a close tab on what you are doing with the knife. It must have a good grip to avoid any slip ups when you are cutting or slicing something. Also avoid running with a knife, or catch a falling knife. Never leave it without covering it. If you are using a folding knife, use both your hands to close it. Be careful not to be distracted while using the knife. Thirst, hunger, fatigue and cold can be serious distractions and hence make sure that you are fully focussed while using the knife.
| | |
| --- | --- |
| Posted By: | Perkin Knives UK |
| Location: | Seven Kings Road, London |
| Storeboard City: | London, United Kingdom |
| Phone: | (0) 2035000214 |
| Description: | For those who are fond of hunting, knife is the one thing that should be carried all the while. You will want a knife that fits into your grip and feels comfortable to carry around. Perkin Steel Ltd presents a stunning range of handmade Damascus hunt... |
| Website: | http://perkinknives.com/product-category/stock-clearance/ |
| | |