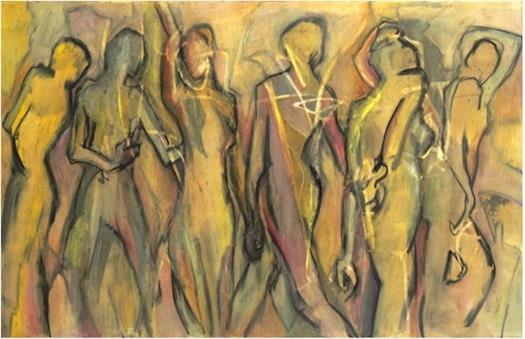 Our housing needs change throughout our lifetime. When we left home for the first time we probably moved into a university hall of residence, bed-sit or studio flat. Our finances were generally tight and we didn't need much space. Over time we move into larger and larger properties as our families grow, but sooner or later you have empty rooms downsizing becomes an attractive proposition.
Finances
When you downsize, unless you move to a farmore affluent area, you are almost certainly going to release capital – either through settling your mortgage and releasing equity or through reduced rent payments. Research published in the care funding report found that many people leave it too late to plan for their twilight years so it makes sense to see an independent financial advisor who specialises in later life finances before you make your move. Find out more at the Live In Care Hub (www.liveincarehub.co.uk) about funding care provision.
Space
If finances aren't your biggest reason for downsizing than perhaps space is. As we get older we want to spend less time cleaning and more time enjoying life so fewer rooms and more modern interiors are what we want. Consider carefully what space you need – do you really need a dining room or study or will they just become dusty, useless spaces? Do you need a spare room for guests or, in the future, a live in carer or will the living room and a sofa bed be enough? Are you able to manage that garden or is it going to become a wilderness? Can you get the cobwebs off that character ceiling?
Mobility
When you downsize you may still be fit and active, but the inevitability of ageing means you will be unlikely to remain as fit and active in the future. If this is your final move then consider how easy the house will be to live in if you need to use a stick, walking aid or wheelchair in the future. Interior fittings such as bathrooms can be changed to wetrooms and doors adapted for poor mobility but certain features, such as steep steps to the front door, you may be stuck with.
For example: If the only toilet is upstairs you will need to decide what to do when climbing stairs becomes difficult. Could you fit a cloakroom somewhere downstairs? Conversely, if the only toilet is downstairs what are you going to do if you fall ill or in the middle of the night?
Location
Where your moving to is at least as important as the actual property you are viewing. Are there public transport links? Where's the nearest hospital, doctor's surgery and dentist? Will you have to climb a big hill to get home or is it fairly flat? Remember that you might not be allowed to drive in the future – it only takes a single "funny turn" or bad eye-test to render you unfit so look at the local shops and services too.
Author:
| | |
| --- | --- |
| | Anna P |
Viewed:
5 Views
Check Out All Of ProBlogineer's Images, and Blogs!
Comments:
| | |
| --- | --- |
| Posted By: | ProBlogineer |
| Location: | Bristol, International |
| Storeboard City: | Bristol, United Kingdom |
| Description: | A Small Business Blog for useful tips, advice and strategies on starting up, marketing and growing your online business. For those mystified by the myriad possibilities of running their own business we have prepared helpful and informative articles p... |
| Website: | http://www.problogineer.com |
| | |